Destination Management Company Service
Our Job:
Meeting organizations, conferences, seminaries, executive committees, incentives, galas, …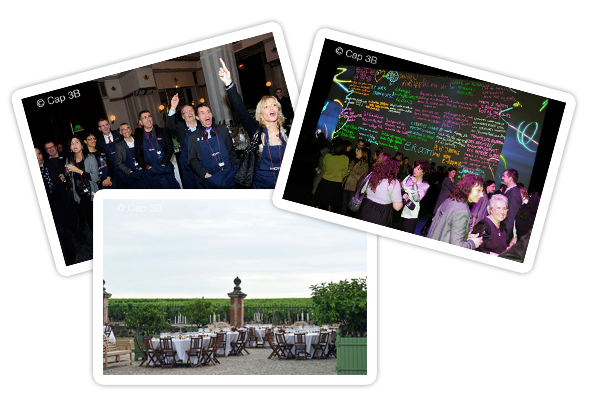 Our Policy:
Listening: Active listening of your brief, analysis of your needs
Conception: Exploration with the intention of providing the best solutions to fit your event. Composition of our detailed offer with technical supports such as powerpoint, and a postal proforma
Organization et Production: Conveyance, accommodation, catering, meetings, leisure activities, signage, …
Follow up: a Cap 3B team wearing your colors
Our Team:
Cap 3B is made up of experienced professionals. A unique and official representative will be the spokesman during every step of your event.
Our Assets:
Concepts and innovative ideas
Constantly updated service provider portfolio
Perfect knowledge of the region, and its higlights
Creation and Multimedia studio forming a part of the agency
Key Words :
To touch, surprise, foresee, organize, gather.